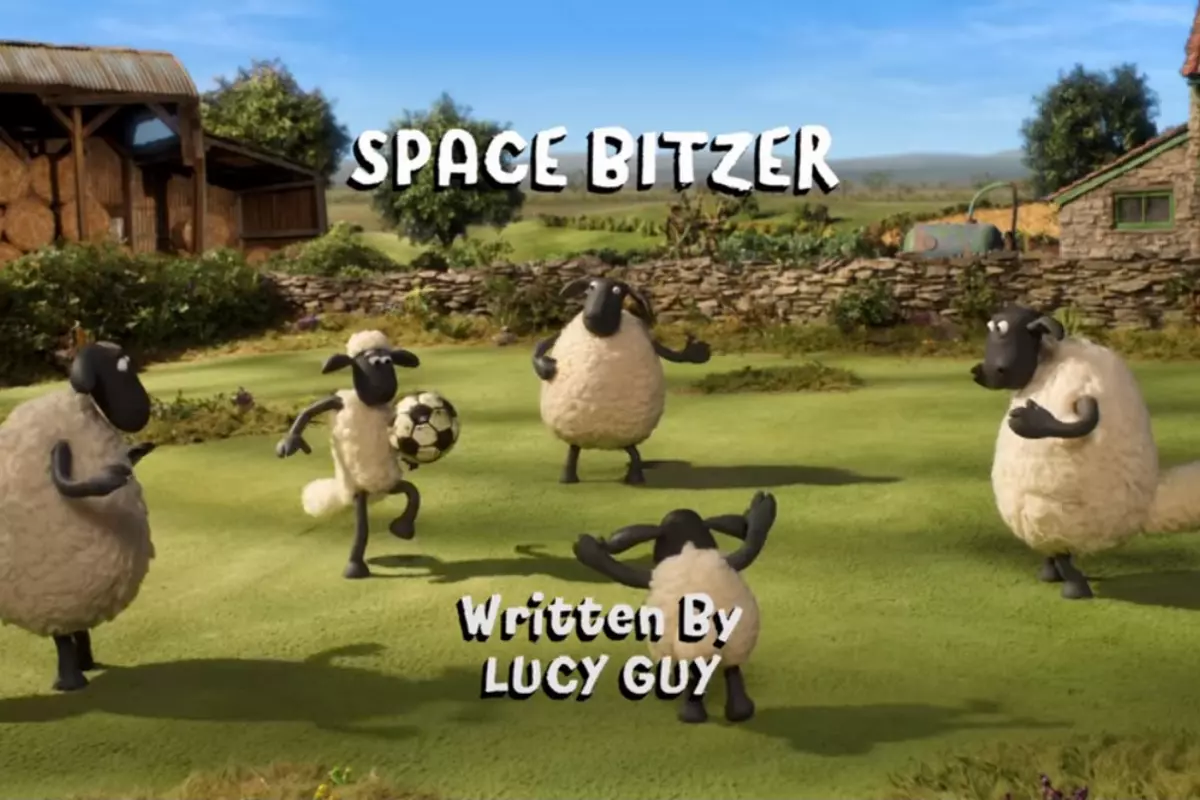 Serial anak-anak Shaun the Sheep tentu sudah tidak asing lagi di televisi Indonesia. Animasi ini sangat terkenal, tercatat Shaun the Sheep telah disiarkan lebih dari 180 negara di seluruh belahan dunia.
Inti dari serial ini menceritakan Shaun sebagai tokoh utama yang memiliki kecerdasan layaknya seorang manusia. Setiap episodenya, Shaun dan teman-teman kambing lainnya selalu saja memiliki masalah dan disini Shaun sebagai kunci dari penyelesaian permasalahan tersebut.
Shaun the Sheep memiliki panjang durasi 7 menit setiap episodenya. Meski tergolong cukup pendek, namun hal itu bisa digantikan dengan banyaknya episode Shaun the Sheep yang siap untuk dinikmati.
Berikut adalah lirik tema yang selalu mengiringi Shaun the Sheep setiap episode nya.
Lirik Shaun the Sheep Bahasa Indonesia
Dia shaun the sheep
Dia shaun the sheep
Dia bermain dengan yang tak bisa mengembik
Jangan lupa, dia berbeda
Oh, hidup indah dengan shaun the sheep
Dia shaun the sheep (Dia shaun the sheep)
Dia shaun the sheep (Dia shaun the sheep)
Dia banyak akal dan pandai menari (menari)
Mungkin nanti, kamu bisa, datang bertemu dengan shaun the sheep
Oh, datang mengembik dengan shaun the sheep
(Baaaaaaaaaaaaaaaaaaaaaaaaaa!)
Lirik Shaun the Sheep Bahasa Inggris
He's Shaun the Sheep
He's Shaun the Sheep
He even mucks about with those who cannot bleat
Keep it in Mind,
He's One of a Kind
Oh life's a treat with Shaun the Sheep
He's Shaun the Sheep (He's Shaun the Sheep)
He's Shaun the Sheep (He's Shaun the Sheep)
He doesn't miss a trick or ever lose a beat (lose a beat)
Perhaps one day, you'll find a way to come and meet with Shaun the Sheep
Oh, come and bleat with Shaun the Sheep! (Baaaaaaaaaaaaaaaaaaaaaaaaaa!)