Lyrics/lirik dan terjemahan bahasa Indonesia Oath of Hearts / Heart no Chikai / Penegasan Hati / ハートの誓い - CHiCO with HoneyWorks / HoneyWorks feat. Hatsune Miku.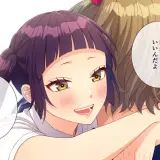 Title: Oath of Hearts / Heart no Chikai / Penegasan Hati / ハートの誓い
Artist: CHiCO with HoneyWorks / HoneyWorks feat. Hatsune Miku
Released: 17 Oktober 2022 (CHiCO with HoneyWorks)
Released: 19 Oktober 2022 (HoneyWorks feat. Hatsune Miku)
Lyrics: Shito
Composer: Shito
Arrangement: HoneyWorks
Lirik terjemahan sebelumnya: Yume Fanfare - HoneyWorks feat. Sena Narumi, Mona Narumi
Lyrics (Romanized)
Watashi ne tomodachi ni hidoi koto wo shita no
Tasukete kureta no ni nigete nagasare mushi shita no
Sono ko ni hyouteki ga kawatte hotto shita
Sou da yo saitei na no
Demo zutto itakatta
Mou chigau gakkou da shi
Awanai to omotte
Imasara "gomen" to ka watashi baka da
Mushi ga yo sugi
Kirattete ii
Yurusanakute ii
Tsutaetakatta watashi no hiiroo
Kimi wa warau
Sono egao ni ito ga kireta
Namida ga afure tomaranai
Tomodachi no koto to ka kareshi no koto da to ka
Kimi wa tanoshisou ni guchiru
Sore ga ureshikatta
Jikan ga kakatta kedo watashi ni mo dekita yo
"ima no watashi wa kirai janai"
Sou omoeru koto
Wasureta hi nante nai
Yarusenai ano kanjou
Ima mo kiezu nokoru
Sore wo zutto seotte iku
Jibun gatte datte
Mukatsuitemo ii
Kawaranaide ne watashi no hiiroo
Magatta koto yurusenakute
Bukiyou demo
Hito no itami ga wakaru hito
Kako wa kaerarenai kara
Mirai kaetain da
"mou ichido tomodachi ni natte kudasai"
Kimi wa akireta kao de iun da
"tomodachi yameta tsumori nai kara"
Karada ga atsui
"mou machigaenai"
Kore ga watashi no haato no shuchou
Kimi wa warau
"machigaetemo iin da yo tomodachi dakara"
Aa, mata da
Terjemahan Indonesia
Hei aku punya teman tapi aku melakukan hal yang sangat kejam padanya
Dia menyelamatkanku, tapi aku hanya lari darinya, mengabaikan dan memandang rendah dirinya
Gadis itu menjadi korban 'bully-an' di sekolahku, bukan aku lagi
Aku lemah dan menjadi orang pengecut,
Jadi aku tidak melakukan apa-apa, dan itu selalu menyakitiku
Tapi sekarang kita berada di sekolah yang berbeda,
Jadi kita tidak akan bertemu lagi, pikirku
Aku tahu sekarang tidak ada gunanya lagi meminta maaf
Aku bodoh dan butuh waktu lama untuk bisa memberitahumu hal itu
Tidak apa-apa jika kamu membenciku
Kamu tidak perlu memaafkanku
Itulah yang ingin aku katakan padamu, kau adalah pahlawanku
Kamu hanya tertawa
Senyum itu membuat belenggu ini menghilang
Air mataku tak berhenti jatuh
Dia bercerita tentang teman-temannya atau pacarnya
Kamu sepertinya sangat bersenang-senang,
Dan itu membuatku bahagia
Aku butuh waktu sesaat, tapi akhirnya aku mengerti,
"Diriku hari ini, tidak lagi membenci dirinya sendiri"
Ya, begitulah yang aku pikirkan
Aku tidak bisa melupakan hari itu!
Dan perasaan tidak bisa memaafkan diriku sendiri
Aku tahu dia tidak akan pergi
Aku harus mendukungnya selamanya
Jika kamu cuek atau marah,
Tidak apa-apa
Tapi jangan berubah, pahlawanku
Selalu jadilah orang yang tidak bisa memaafkan ketidakjujuran
Dan selalu mengerti penderitaan orang lain
Aku tahu masa lalu tidak bisa berubah,
Jadi aku akan mengubah masa depan
"Kumohon jadilah temanku lagi"
Dengan wajah merah, sedikit malu, kau berkata,
"Kita tidak pernah berhenti menjadi teman"
Tubuhku menjadi hangat
"Aku tak akan berbuat salah lagi"
Ini adalah penegasan hatiku
Kau tertawa, dan berkata
"Tidak apa-apa melakukan kesalahan, kita adalah teman"
Aa, lagi
Original (Kanji)
私ね 友達に酷い事をしたの
助けてくれたのに逃げて流され無視したの
その子に標的が変わってほっとした
そうだよ最低なの
でもずっと痛かった
もう違う学校だし
会わないと思って
今更「ごめん」とか私バカだ
虫が良すぎ
嫌ってていい
許さなくていい
伝えたかった私のヒーロー
君は笑う
その笑顔に糸が切れた
涙が溢れ止まらない
友達の事とか彼氏の事だとか
君は楽しそうに愚痴る
それが嬉しかった
時間がかかったけど私にもできたよ
"今の私は嫌いじゃない"
そう思える事
忘れた日なんてない
やるせないあの感情
今も消えず残る
それをずっと背負っていく
自分勝手だって
ムカついてもいい
変わらないでね 私のヒーロー
曲がった事許せなくて
不器用でも
人の痛みがわかる人
過去は変えられないから
未来変えたいんだ
「もう一度友達になってください」
君は飽きれた顔で言うんだ
"友達やめたつもりないから"
体が熱い
「もう間違えない」
これが私のハートの主張
君は笑う
"間違えてもいいんだよ友達だから"
ああ、まただ
MV HoneyWorks feat. Hatsune Miku
MV CHiCO with HoneyWorks